Loved for her marble-patterned variegated leaves and easy-going characteristics.
We have pre-selected the correct size:
Medium size guide:
• Nursery Pot Ø: 15cm
• Fits our medium trailing pots
• Recommended decorative pot Ø: 16-19cm
• Approx plant height: 35cm
Light Requirements
Pothos can live in low to bright, indirect sunlight. They're the perfect plant to bring life to a dark room or corner.
Watering Schedule
Check on your Pothos weekly, allowing its soil to completely dry out between waterings to prevent overwatering and root rot.
Humidity
Pothos do not have any particular humidity requirements.
Sad Plant Signs
Brown stalks and yellowing leaves: suggest your Pothos has been overwatered. Dry, crispy leaf tips: indicates your plant is underwatered or scorched from direct sunlight.
Pothos Care Guide
Other
Trailing plants
Low light plants
Hard to kill plants
plants you may love
Finding the perfect plant parent
The Queen of trailing plants, the Marble Queen Pothos is loved for her marble-patterned variegated leaves that will dramatically cascade her leaves long over time. Easy-going and tolerant to low-light levels, this trailing plant will thrive and bring life to a dark corner.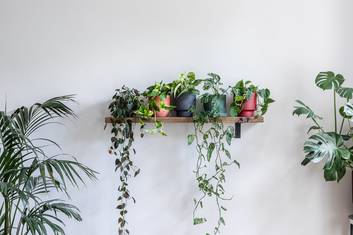 Create a living wall
Group cascading plants together on a shelf to bring instant life to an empty wall or space.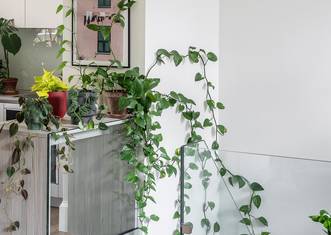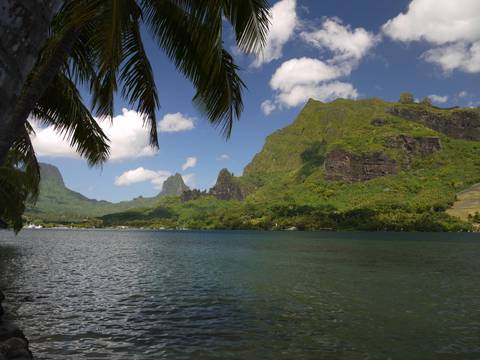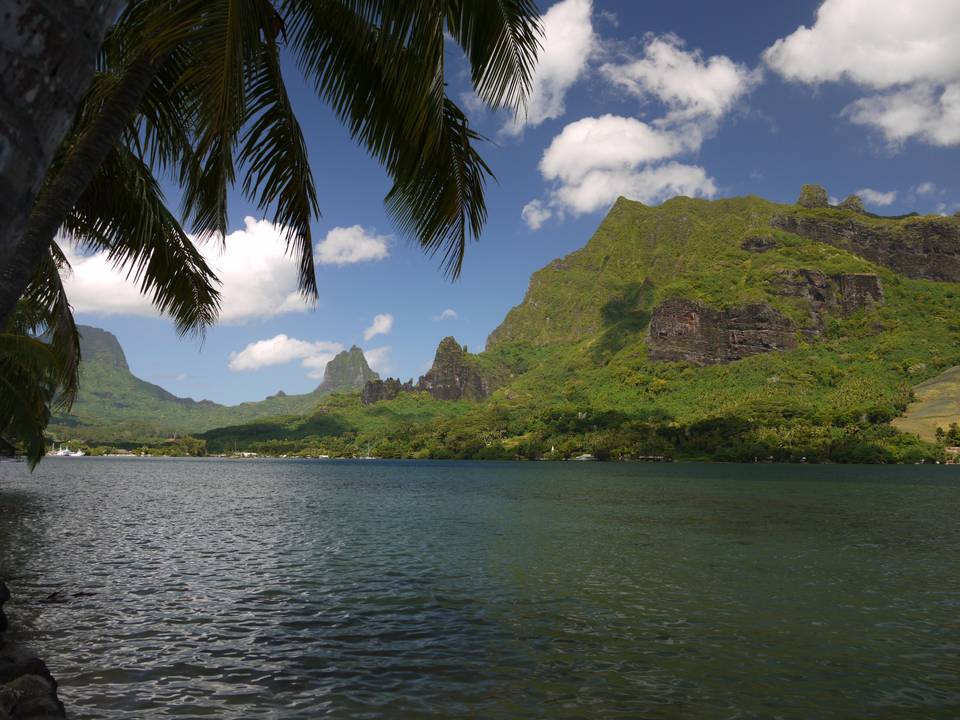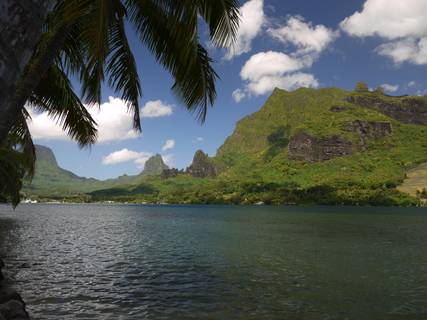 Plant bio
Native to French Polynesia, the Marble Queen Pothos is a species of flowering plant in the arum family Araceae. Characterised by the cream, marble-patterned variegation on her leaves, the Marble Queen Pothos is a delightful indoor plant with air-purifying powers. Whether she cascades down from a high spot or trails sideways across a shelf or mantelpiece, this queen will make a beautiful focal point. In its native habitat, the Pothos climbs its way up larger trees or alternatively spreads across the forest floor when no trees are around. This makes it tolerant to lower light levels and it's even more easy-going since it fares well with just fortnightly waterings.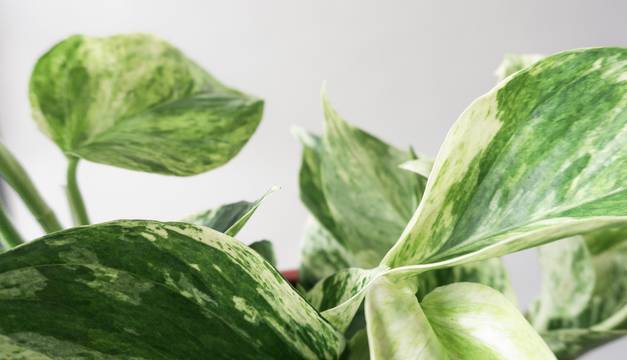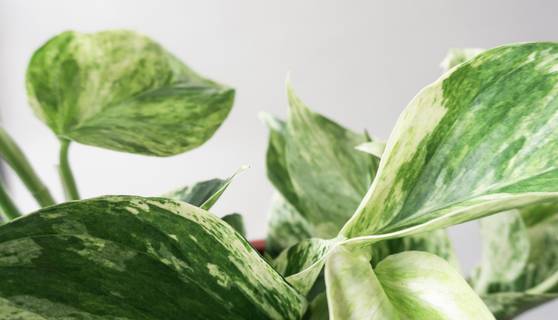 Hard To Kill
If you are a beginner, like low maintenance, or have lots of experience killing plants, here are a selection of easy care house plants even YOU can't kill! Green thumb or not, these indoor plants are tough and can withstand (almost) any neglect from their plant parents.
Characteristics Nearly Indestructible
Love a surprise? Join our monthly subscription!
1
Expertly curated combinations of the highest quality.
2
Collect & learn about unique plant species.
3
Skip or gift a box when you're away.
Check it out
We Plant Trees for Global Reforestation & Use Recyclable Packaging
Fast Carbon Neutral Delivery - Next Day Delivery Available!